Looking for work to be done at home? Please go to the LEARNING menu and select EMERGENCY HOME LEARNING
CORONAVIRUS UPDATE INFORMATION
UPDATE - 23rd March
Last night, the Prime Minister announced further restrictions are being put into place.
People in Britain are now only allowed to leave their homes for "very limited purposes"
shopping for basic necessities; for one form of exercise a day; for any medical need; and to travel to and from work when "absolutely necessary"
People are warned not to meet friends or family members who they do not live with
Shopping is only permitted for essentials like food and medicine, and people are advised to do it "as little as you can"
All shops selling non-essential goods, such as clothing and electronic stores, are ordered to close
Libraries, playgrounds, outdoor gyms and places of worship are to close
All gatherings of more than two people in public - excluding people you live with - are banned
All social events, including weddings and baptisms are banned
Parks will remain open for exercise but gatherings will be dispersed
It is incredibly important that you and your families follow these instructions to the letter. These measures have never been seen before and highlight how serious these are. Stay at home, Protect the NHS, Save lives.
The position of the emergency childcare in school is still in place for those who absolutely need it. Only those key workers whose work is critical to the COVID-19 response should put their children and our staff at risk. If you can keep your child at home, please do so.
INFORMATION FOR PARENTS/CARERS
Following direction from the government, the school is currently closed until further notice.
EMERGENCY CHILDCARE
From Monday 23rd March we are running an emergency childcare provision for the following:
Vulnerable children (Children with a social worker and those with an Educational Health Care Plan)
Children of Key Workers, where the is no alternative childcare available
HOME LEARNING
For work to be completed at home, please go to the LEARNING menu and select EMERGENCY HOME LEARNING.
We will be updating the work available each Monday by 12pm.
CONTACT
We continue to staff the office and you may contact us by telephone on 01634 852981 between 8am and 4pm Monday to Friday.
You may also contact key members of the teaching team if you have any queries or questions about the home learning.
For queries relating to Year R, Year 1 or Year 2 please email infantsbyron@thewestbrooktrust.org
For queries relating to Year 3, Year 4, Year 5 and Year 6 please email juniorsbyron@thewestbrooktrust.org
For Special Educational Needs queries please email send@thewestbrooktrust.org
We will do our best to answer emails within 24 hours (Monday - Friday)
FREE SCHOOL MEALS
We are in the process of purchasing electronic supermarket vouchers for parents of children eligible for Free School Meals and will contact those parents directly once this has been set up.
SAFEGUARDING
Whilst we are closed, if you have any concerns around the safeguarding of a child, please contact Medway Customer First on 01634 334466.
Welcome to our website. Mabuhay! Maligayang pagbisita sa aming websayt. ഞങ്ങളുടെ വെബ്സ്സൈടിലെയ്ക്‌ സ്വാഗതം. Sveikintinas į mūsų svetainę. ہماری ویب سائٹ پر خوش آمید Üdvözöljük honlapunkon. Bun venit la site-ul nostru.
An academy as part of The Westbrook Trust
A UNICEF Rights Respecting Silver Award School
This school is committed to safeguarding and promoting the welfare of children, achieving equal opportunities and combating discrimination.
'We treat each other like a family at this school.' When new pupils join, they settle quickly, with one pupil describing them as 'new members of the family'. (Ofsted 2018)
Welcome
We are an exciting and friendly school in the heart of Gillingham and a proud member of The Westbrook Trust.
We hope that you will find the site easy to navigate (by clicking one of the titles at the top of the page. A lot of time and effort has gone in to making this as useful and informative as possible, however, please do not hesitate to contact the school office if there is anything else you require.
Although this site gives a 'flavour' of what we are like at Byron Primary School we more than welcome visits to the school so that the supportive and friendly ethos that we all work hard to create can be experienced first hand.
Any information on this website may be requested in paper form. This will be provided free of charge.
We are sorry but it is not possible to use Twitter to report your child's absence!
The form below can be used to tell us about an appointment or to ask a question. Please ensure you give us as much information as possible.
This school operates a No Smoking and No Vaping Policy on the whole site, including for visitors and parents.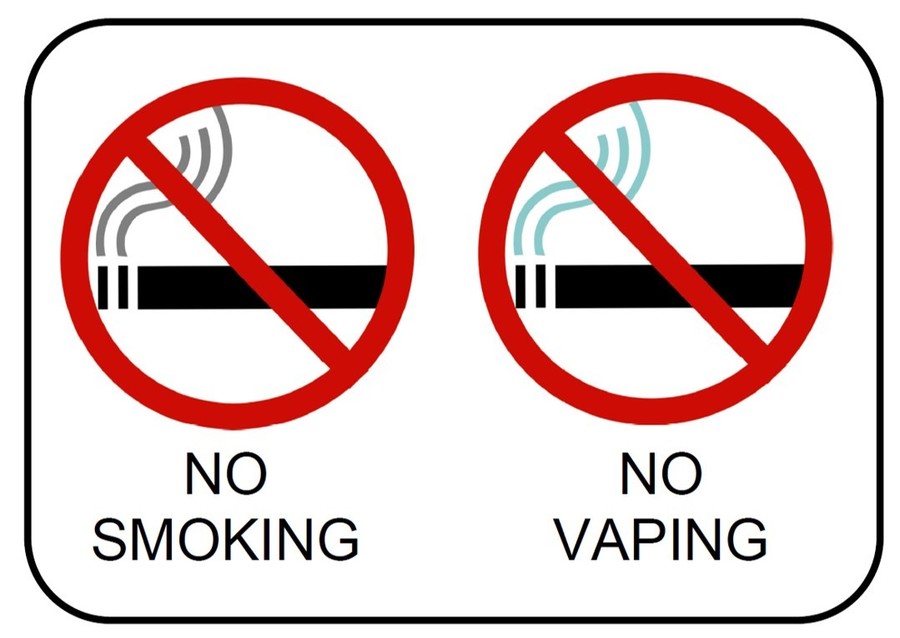 News
For up-to-date news, please see our weekly newsletter which can be found on the communications page of this website and follow us on Twitter @byronschool.
Some additional news items are located here.
Coronavirus Government Updates
Please click here to access the latest government information about the Coronavirus.
Year 6 SATS Information
Please click here for the information shared at the parent meeting on 10th March about the forthcoming Year 6 SATS.
Reading
It is far easier to support your child's reading at home than you think. You do not have to have read the book yourself. Click here for some key questions you can ask your child to check their understanding of what they have read and promote discussion about reading in the family home.
Lunch Menu Change
Please click here to view the lunch menu for the week commencing 21st October. This menu is different to that which has been previously advertised.
Money Mule Information from Kent Police
Please click here for information from Kent Police about their campaign designed to raise awareness for parents and guardians about the dangers of children becoming 'money mules'.
Places of Welcome
Places of welcome are run by local community groups and offer friendship, hospitality and local knowledge. One is starting in our area. It takes place on Wednesdays (9am - 11am) at St Augustine's Church. For more information go to www.placesofwelcome.org
Blue Whale App info for Parents
For information about the Blue Whale app please click the link here.
PANTS rule from NSPCC
Click here for a great booklet from NSPCC with advise for parents on how to support their children with respecting and keeping safe their body.
Instagram
Is your child using Instagram? Click here for a great info guide for parents from the National Online Safety group.
Snapchat
Is your child using Snapchat? Click here for a great info guide for parents from the National Online Safety group.
Mental Health
Mental illness and suicidal thoughts can affect anyone, of any age, of any background, at any time. Get advice and support on helping a child if they're struggling with their mental health by clicking here.
Online Child Exploitation
Do you know what your child is doing online? Click on the link below to read a report by the BBC on the threat of live streaming.
http://www.bbc.co.uk/news/uk-42224148
Break Snacks
Children in Year R, 1 and 2 receive a free piece of fruit or vegetable every school day through the School Fruit and Vegetable Scheme (SFVS), administered by the Department of Health.
For Junior aged children we follow guidelines set out by the national school food plan.
Children are allowed the following food for their break time snack
Fruit

Snacking vegetables such as carrots

Cracker based snacks such as Mini Cheddars or Dunkers

Rice Cakes

Fruit bars (no nuts)

Cereal bars (no nuts)

Yoghurts

A small sandwich (separate to any packed lunch items)

Any other packet snack with a saturated fat content no higher than 10%
You can contact Byron Primary School at the following address or on these numbers. Alternatively you may email the school office or leave a message on the contact form opposite.

Head Teacher: Mr Jon Carthy
Byron Primary School
Byron Road
Gillingham
Kent, ME7 5XX
Tel: 01634 852981

website: www.byron.medway.sch.uk
email: byronoffice@thewestbrooktrust.org
Trust Website: http://www.thewestbrooktrust.org.uk/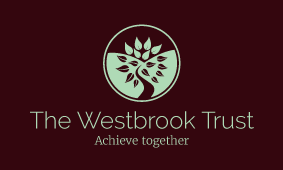 Site Manager:
Mr Terry Cotton (07594 190299)
Designated Safeguarding Lead:
Mr Jon Carthy
Data Protection Officer (DPO):
Mrs Steph England (01634 852981 Ext: 321) or office@thewestbrooktrust.org
For Freedom of Information Requests and Subject Access Requests (SAR):
informationrequest@thewestbrooktrust.org
If you are unable to access information on the website because you do not have any IT provision, please contact the school office.