Curriculum
We believe that every child deserves a high quality and appropriate education. In line with the National Curriculum, we offer a curriculum which is balanced, broadly based and which:
- promotes the spiritual, moral, cultural, mental and physical development of all pupils at the school and of society, and
- prepares all pupils at the school for the opportunities, responsibilities and experiences of later life.
Our mission is to achieve excellence together. At Byron we aim to provide a curriculum in which all of our children feel happy, safe, confident and resilient to develop the skills and knowledge they need to be successful. We recognise the importance of equipping children from an early age with the tools required to access a full curriculum. This means that we place a key focus on communication, language, literacy and mathematical development; as well as physical, personal, social and emotional development. As a Rights Respecting School, developing children's independence and motivation as learners, together with a sense of responsibility as future citizens, is at the heart of our curriculum. We strive to provide our children with excellent learning experiences so that they have an excellent foundation upon which to achieve excellence in life.
We believe that knowledge underpins and enables the application of skills. We aim to develop pupil knowledge and skills across all curriculum subjects within an environment which will stimulate, feed and challenge children's natural curiosity. Our curriculum will be taught through a pedagogy that:
Develops, applies and embeds skills and knowledge across subjects.
Promotes excellence, innovation and independence.
Excites, promotes and sustains children's interest, offering all children a memorable experience within the topic.
Draws upon rich resources.
Provides opportunities to share and celebrate outcomes.
Involves parents and utilises the local community.
Develops confident individuals who are emotionally resilient.
Promotes problem solving and communication.
Enables and fosters children's natural curiosity and expands their horizons.
Enables children to reflect on and evaluate their learning.
Click here to see our curriculum grid. This a synopsis of the topic curriculum that will be taught in each phase of the school in the academic year 2020/2021.
Click here to see our curriculum grid. This a synopsis of the topic curriculum that will be taught in each phase of the school in the academic year 2021/2022.
If you wish to learn more about the school's curriculum, please email byronoffice@thewestbrooktrust.org or telephone 01634 852981.
Phonics

We use a scheme called Read, Write Inc. (RWI) to support the teaching of phonics across the school. Children are assessed approximately every six weeks and organised into ability groups for RWI. Children are taught in these groups each morning (09:05 - 10:35 each day except Thursday when phonics is taught after play). Click here to access further information about our phonic scheme. Click here to watch a sample "speed sounds" lesson being taught on YouTube.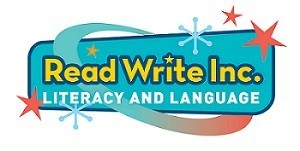 Once children are fluent readers they start a literacy programme called Literacy and Language (L&L) - children learn to read, write and discuss texts with maturity. L&L is taught alongside RWI each day. Click here to access further information about L&L.
Each September school staff run workshops for parent(s) and carer(s) to explain how we teach phonics - keep an eye on the key dates on this information page.
Relationship Education
Click here to access our parent information on the updated Relationship Education curriculum.
Click here to access the Year 6 lesson we are consulting on.
Click here to access Parent/Carer guide to the Year 6 lesson on How Babies are Made