Curriculum
Curriculum
Every child deserves a high quality and appropriate education. All schools must offer a curriculum which is balanced and broadly based and which:
- promotes the spiritual, moral, cultural, mental and physical development of pupils at the school and of society, and
- prepares pupils at the school for the opportunities, responsibilities and experiences of later life.
The National and Foundation Stage Curricula set out what must be taught however, each school can decide how to interpret this guidance.
We believe that our curriculum will provide an environment which will stimulate and feed children's natural curiosity. First-hand experiences will be at the heart of their learning, developing life-long skills.
Our views have been influenced by international, national, local and school based research and monitoring. We know that methods used in The Foundation Stage have been successful and believe that extending this approach and ethos will have a similarly positive effect on children as they progress through the school. The over-riding aim at this school is to raise standards in basic skills.
Overall, the curriculum is designed to ensure that children receive their entitlement to a broad curriculum and all statutory elements of the National Curriculum in the long-term. There is continuity and progression of skills, knowledge and understanding in the medium-term and balance in the short term.
Click here to see our curriculum grid. This a synopsis of the topic curriculum that will be taught in each phase of the school in the academic year 2018/2019.
If you wish to learn more about the school's curriculum, please email byronoffice@thewestbrooktrust.org or telephone 01634 852981.
Phonics

We use a scheme called Read, Write Inc. (RWI) to support the teaching of phonics across the school. Children are assessed approximately every six weeks and organised into ability groups for RWI. Children are taught in these groups each morning (09:05 - 10:35 each day except Thursday when phonics is taught after play). Click here to access further information about our phonic scheme. Click here to watch a sample "speed sounds" lesson being taught on YouTube.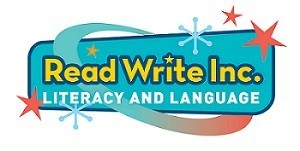 Once children are fluent readers they start a literacy programme called Literacy and Language (L&L) - children learn to read, write and discuss texts with maturity. L&L is taught alongside RWI each day. Click here to access further information about L&L.
Each September school staff run workshops for parent(s) and carer(s) to explain how we teach phonics - keep an eye on the key dates on this information page.