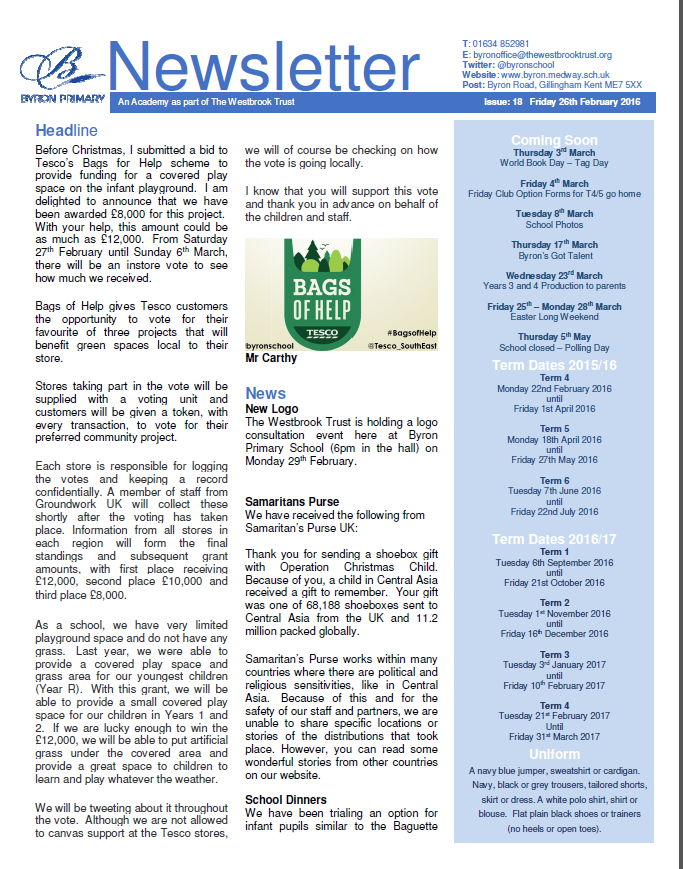 In May 2016, Leadership Focus magazine published a 3-page article focusing on the schools partnership with Vanquis Bank....
In November 2015, Headteacher Update magazine published a 2-page article focusing on how collaboration is helping the early years at Byron..
Letters
Leave of absence request - a reminder for parent(s) / carer(s) of children in Y2 and Y6 that due to statutory testing no leave of absence requests will be authorised in term 5 even if the circumstances are exceptional.
Medication Form - please fill this form in and take it to the office along with medication your child needs to take during the school day.
Senior Leadership Parent Clinics Booking Form - if you would like to book an evening clinic appointment with the senior leadership team, please complete this form and hand into the main school office.