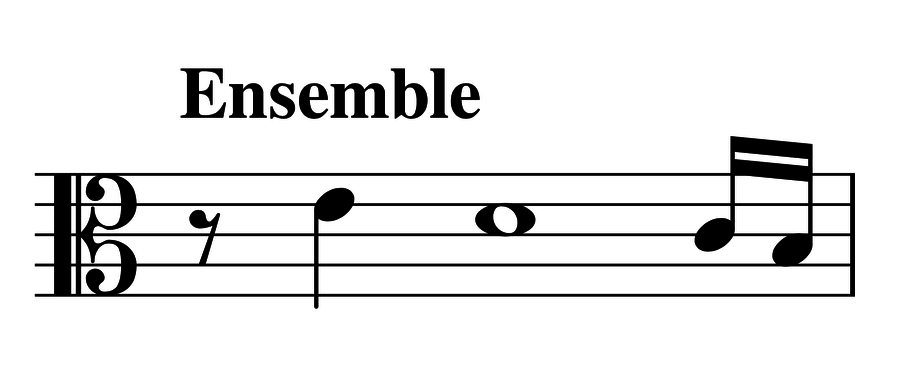 Ensemble Byron is our virtuoso music group. This group has the aim of developing the ensemble performing skills of our best musicians and promoting the fantastic music work going on in school to a wider audience.
Children in years 3 to 6 who have been identified with a passion for music, and the dedication required to nurture their talents, will become members. These children will have instrumental lessons, or be members of the school choir or orchestra.
Children will attend additional lessons and rehearsals as required and will have the opportunity to perform in public within school and outside at other local and national venues.
In addition, children will also be offered the opportunity to attend concerts, so that they can experience the playing of professional musicians.
We will give you regular updates on Ensemble Byron through the newsletter, the school website and the dedicated twitter feed @EnsembleByron .
Update - Summer 2018
Early this term we took a group of Ensemble Byron children to see a performance of the City Of Rochester Symphony Orchestra at the Central Theatre in Chatham. They witnessed a fantastic evening of music making. The children very much enjoyed Leonard Bernstein's 'Symphonic Dances' from 'Westside Story'.
Further into this term, children in Years 3 to 6 attended Dynamics/Medway Music Association Celebration Days at the Brook Theatre in Chatham, rehearsing and performing alongside children from other schools. On the String Celebration Day, we were the only school to take viola players and a double bass player – without Byron the 80 strong orchestra would have only been cellos and violins! Two children from Byron performed solos in the concert and our Ensemble Byron String Sinfonietta group performed 'Pizzicato Polka' brilliantly. The following day our Clarinet and Saxophone players performed as part of a 100 musicians Wind Band. The Ensemble Byron Single Reed Group performed their 'Funeral March' superbly. The year 5 Byron ukulele players performed Coldplay's 'The Scientist' with perfect instrumental and singing skills.
The Dynamics staff were so impressed with the musicianship of our young instrumentalists that they have obtained permission for some of our players to attend the Medway Music Association Summer Course for three more days of music making at the end of our summer term.
Ensemble Byron Orchestra and Ensemble Byron Choir have continued to rehearse each Friday afternoon throughout the term and are looking forward to performing their pieces to their parents and carers on the final Friday club of the year. Thank you to all the parents for their encouragement and support (or putting up with!) the practice.
September will of course bring new Friday Club Choir and Orchestra members and an exciting new opportunity – we are adding a brass instrument to the wind and string instruments we already offer tuition in!
You can keep up with all the latest Ensemble Byron news and wider music education stories (and the odd musical joke!) on our dedicated twitter feed @EnsembleByron .