Clubs
In this section you will find information about the clubs that are run at school before and after school and on a Friday afternoon.
Sporting Club Byron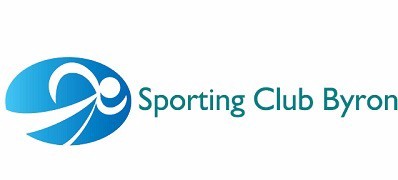 We have launched a new elite sports club. This club has the aim of getting the school to the final of a Medway Mini Youth Games event within the next 3 years.
Children in years 2 to 5 who have been identified from their PE lessons as having a real flare for PE have been invited to join the club. The club will run a dedicated training session each week. This will include 'Master Classes' from specialist coaches across a number of sports. The club will also attend some sporting events.
Children and parents are being asked to sign a commitment contract and the children themselves will take part in their own performance reviews.
Each year we will identify the next crop in year 2 children to join the group and keep it evolving throughout the school.
The school is given an amount of money each year which it can only spend on sport. We have budgeted to spend some of this money on Sporting Club Byron. The club has its own identity and logo which you can see at the top of this newsletter.
We will give you regular updates on Sporting Club Byron through the newsletter and the school website and the dedicated twitter feed @SportingClubBPS.
On Friday afternoons parents have the option to collect their children at 1.15pm or sign them up for clubs until 3.30pm. Teachers then use Friday afternoons to work together on planning and assessing children's work.
There are many different clubs available from sport to cooking and sewing to Origami. Children get to choose new clubs every 2 terms and give their feedback on the clubs to school council representatives.What clubs would you like in Term 3/4 of the next academic year?
Breakfast and After School Club
We run a breakfast and After School Club for children 5 and over who attend this school.
Breakfast Club
07:40 - 08:40 £3.50 per day including breakfast
After School Club
15:30 - 17:30 £3.50 per hour including a snack
For further details as at the main office.